Photoshop is a powerful image editing software that has become the industry standard for graphic designers, photographers, and digital artists. However, Photoshop's many tools and features can be overwhelming for beginners.
To help you navigate this vast landscape, I have compiled a list of 10 essential Photoshop tools that every beginner should know. Mastering these tools will lay a solid foundation for your Photoshop journey, whether you are just starting or looking to improve your skills.
Selection Tool: The Selection Tool is your gateway to making precise selections and isolating specific parts of an image. It includes various selection options such as the Rectangular Marquee, Elliptical Marquee, and Lasso tools. Making accurate selections is crucial for cropping, retouching, and compositing tasks.
---
Crop Tool: The Crop Tool allows you to trim and resize your images. It helps you achieve the desired composition and aspect ratio while removing unwanted areas. Understanding how to use the Crop Tool effectively will enable you to enhance the visual impact of your images.
---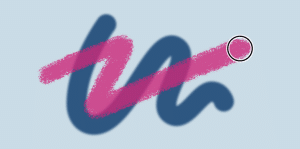 Brush Tool: The Brush Tool is versatile and lets you paint, draw, and apply various effects to your images. With control over size, hardness, opacity, and blending modes, the Brush Tool opens up a world of creative possibilities. Experiment with different brushes to add depth, texture, and artistic elements to your designs.
---
Healing Brush Tool: The Healing Brush Tool is perfect for retouching and removing imperfections from your photos. Whether it's blemishes, wrinkles, or distracting objects, this tool intelligently samples from surrounding areas to seamlessly blend and heal the selected region. It's essential for achieving flawless results in portrait and beauty retouching.
---
Clone Stamp Tool: The Clone Stamp Tool allows you to clone or duplicate parts of an image onto another area. It helps remove unwanted elements or duplicate specific details. You can achieve seamless and natural-looking results by adjusting the brush size, opacity, and hardness with practice.
---
Type Tool: Adding text to your designs or creating typography-based artwork becomes a breeze with the Type Tool. You can customize fonts, sizes, colors, and alignments to match your creative vision. Whether designing logos, posters, or social media graphics, mastering the Type Tool is essential for effective visual communication.
---
Layers Panel: The Layers Panel is the heart of Photoshop. It allows you to stack, organize, and manipulate different elements of your composition independently. Understanding how layers work, including layer blending modes, opacity, and adjustment layers, empowers you to create complex and non-destructive edits.
---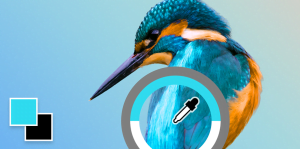 Eyedropper Tool: The Eyedropper Tool lets you sample colors from an image or any part of the screen. It's invaluable for matching colors, creating harmonious palettes, and maintaining consistency across different elements in your design. Selecting the right colors can enhance the visual appeal and evoke specific emotions in your artwork.
---
Gradient Tool: With the Gradient Tool, you can create smooth color transitions, apply gradients to backgrounds, and add depth to your designs. It offers a range of gradient types and allows you to customize colors, directions, and opacity. Mastering this tool will add a professional touch to your projects.
---
Transform Tools: The Transform Tools, including Scale, Rotate, and Warp, allow you to modify and manipulate the size, orientation, and shape of elements in your composition. They are helpful for resizing images, correcting perspective, or creating surreal effects. Understanding how to transform objects accurately will significantly enhance your creative control.
---
Mastering Photoshop takes time and practice, but starting with the right tools is essential for a strong foundation. The 10 essential Photoshop tools discussed in this blog post will equip beginners with the skills to edit, enhance, and create visually stunning designs. As you delve further into Photoshop, explore additional tools and features to expand your creative possibilities. Happy editing!